London Fashion Week Autumn/Winter 2022/2023
Views: 5 Author: Site Editor Publish Time: 2022-02-23 Origin: Site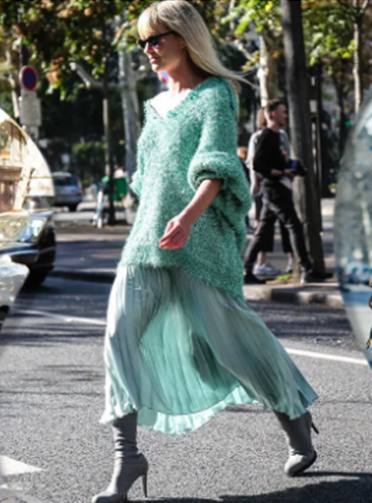 AN IMAGINATIVE AND INTRIGUING MIX OF TIMELESS TONES AND ARTFUL BRIGHTS EMBRACE OUR CONTRASTING DESIRE FOR SERENITY AND STABILITY WITH ENERGY AND EXCITEMENT
The Pantone Color Institute (PCI), Pantone's trend forecasting and colour consultancy, publishes a Fashion Colour Trend Report for the fashion industry each season as your guide to the latest colour trends. It features the top-ten standout colours, and current takes on five core classics, that you can expect to see in London as fashion designers introduce their new Autumn/Winter collections.
Images Courtesy of Shutterstock. Left to right: Mauro Del Signore / Elena Rostunova / Mauro Del Signore / Ever Summer / Luca Ponti / Luca Ponti
Highlighting the chaotic to the calm, colour for LFW Autumn/Winter 2022/2023 merges our nature-centric respect for the environment and craving for serenity and wellbeing with light infused pastels and energising brights whose message of joy and optimism, celebrates the now. Coming together in a palette rife with conventional contradictions, colours for Autumn/Winter 2022/2023 reflect our need for harmony and tranquility while at the same time provide the opportunity to express our individuality without restraint.
"As we look to the future, we see two emerging paths that while completely diverse, are inevitably inter-connected." said Leatrice Eiseman, Executive Director of the Pantone Color Institute. "This intense dichotomy comes through in our colour choices for Autumn/Winter 2022/2023 where we see bold and brash colours that lend themselves to exaggerated statements reflecting our desire to embrace life with full vigor, coalescing with an array of neutral and natural tones that embody a sense of calm and containment and satisfy our need for harmony and tranquility."
About the Autumn/Winter 2022/2023 London Colour Palette:
Timeless tones and artful brights embrace our contrasting desire for serenity and stability with energy and excitement.
About the Autumn/Winter 2022/2023 Core Classics:
Classic, seasonless hues whose versatility express longevity